Embeddable, White Label Graphic
Design & Video Creation Platform
Create Customizable Print, Digital & Video Templates Your Users Can Easily Edit
Solutions
Create design & video templates for your clients, employees, franchisees and affiliates or seamlessly embed a graphic design & video editor into your website or platform
For Agencies
& Brands
Empowering users to create personalized marketing material for print, digital and video while protecting brand identity.
Embedded Editor
Customizable HTML5 editor. Easily embedded via iframe into any site. Users can customize design & video templates or create from scratch.
Web To Print Platform
Cloud Hosted
Auto Populate User Data
Schedule A Demo
The Most Flexible Design & Video Platform Ever
An easy to use design & video platform packed with advanced features and a robust API that's flexible enough to suit your company's needs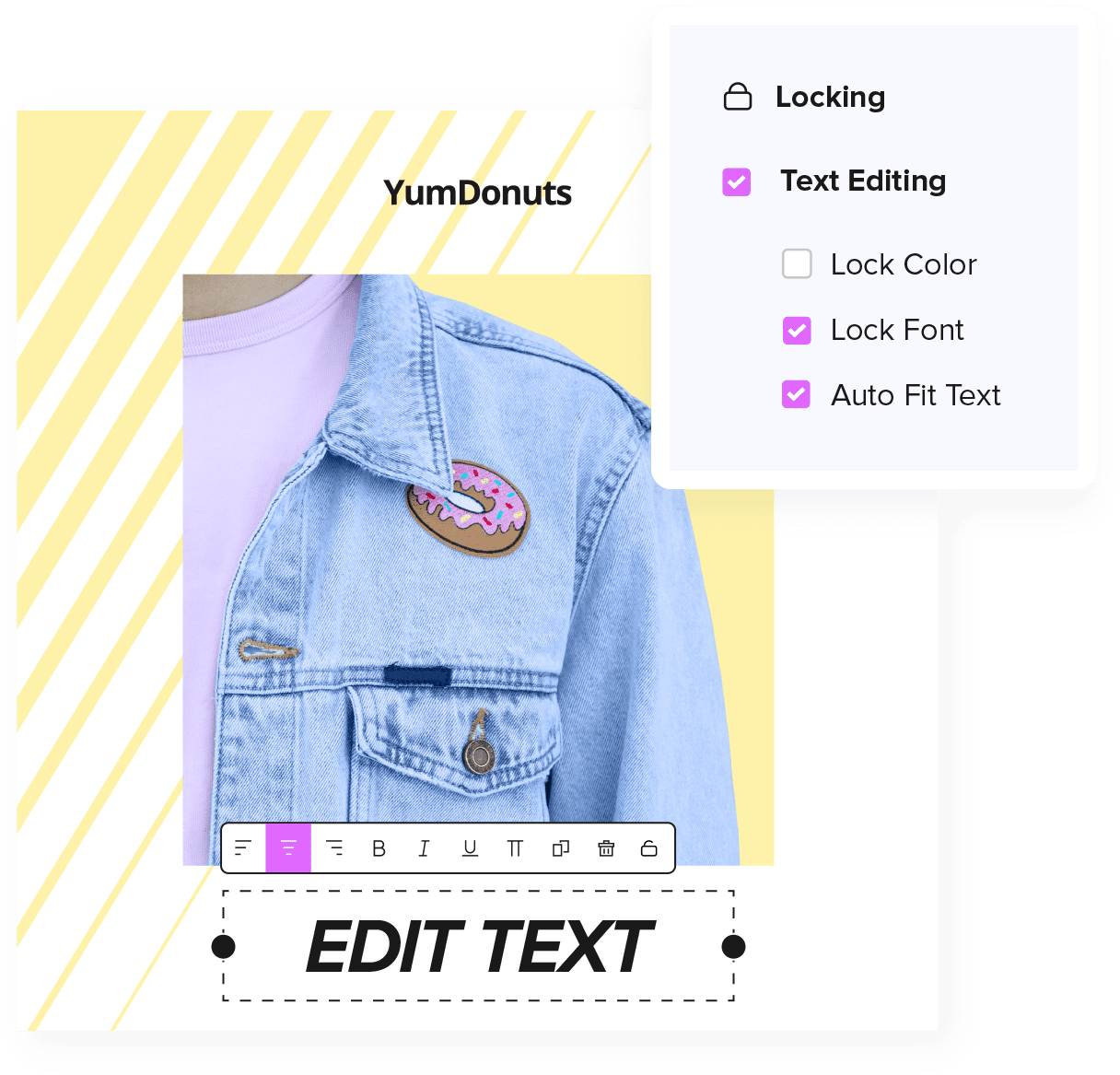 Template Locking
Optional template locking ensures brand design consistency. Lock down design elements to control exactly what your users can customize.
Variable Templates
Automatically populate user-specific data, assets and
styles in any design or video template.

Video & Animation
Allow users to add animated text, logos and images to videos and presentations created for any size. Include one or more audio tracks.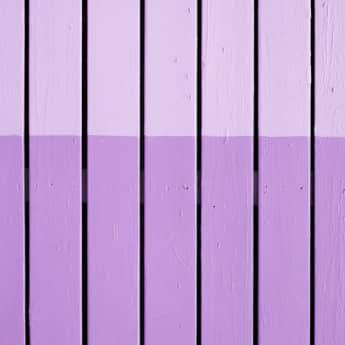 Clipping Masking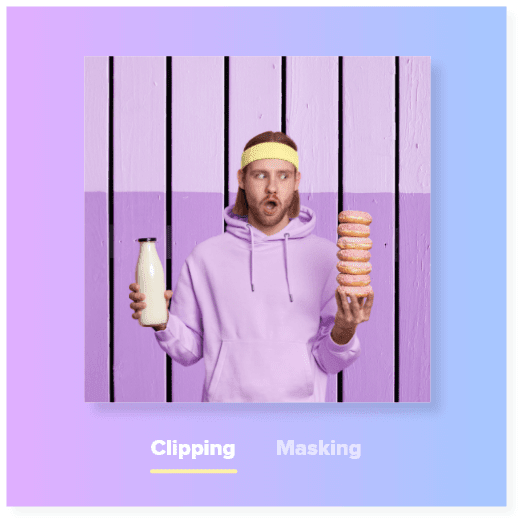 Advanced Image Editing
Instantly remove image backgrounds, add photo filters and mask any video or image into any shape within just a few clicks.
White Label
Users customize designs for print, digital & video in an environment branded with your colors, logos and custom domain.
Embed Into Any Website
Easily embed the design & video editor into your site and leverage the API to create a seamless user experience on desktop and mobile.
Web-To-Print Platform
High quality print ready PDF files with bleed & crop marks, allowing CMYK & Spot color selection. For print specific features visit Print Huddle.
Multi-Brand Support
Manage and distribute brand approved photos, logos, fonts and color palettes for multiple brands in one interface.
Review & Approve Projects
Use the Approval Queue to review changes, request revisions and fix issues in user designs & videos, giving you total control of the final product.
Presentations
Export multi slide video-enabled presentations to a public URL, optionally password protected with user activity tracking.
Post To Social Media
Share and post projects directly to Facebook, Instagram and more in a few clicks. Use Buffer to schedule posts.
Media Integrations
Provide your template designers and users easy access to stock assets from Unsplash, Pexels and Icon Finder.
All Features
How is Design Huddle different from other online design & video platforms?
Easy to Use:

Intuitive editor built for print, digital & video customization by anyone

White Label:

Completely white-labeled solution that can be seamlessly integrated into your website

Template Locking:

Designers are given full control over what and how they want the user to edit

Robust API:

The API library enables personalized experiences including auto-populating design & video content based on existing user data

Multi-Brand:

Manage and distribute brand approved photos, logos, fonts and color palettes for multiple brands in one interface

Design & Video

Create graphic design and video templates in a single platform delivering a consistent editing experience for your users.
What types of companies use Design Huddle?
Agencies:

Distribute and manage design & video assets for multiple clients and brands in a single white-labeled interface. Give clients autonomy in making small customizations to design & video templates while protecting design integrity.

Platforms:

Add an intuitive design & video editor to your site workflow with a seamless user experience. Leverage your existing user data to automatically populate design & video templates. Use our API to facilitate unique customer experiences.

Printers:

Seamlessly integrate an intuitive design & video editor into your existing site workflow. Allow users to customize design & video templates or create graphic design & videos from scratch. Support CMYK and SPOT color selection and easily retrieve print-ready PDFs.

Brands:

Manage assets for print, digital & video in a single branded interface. Maintain brand consistency while providing a simple one stop shop for your employees/franchisees/affiliates to access, customize & export assets.
How much does it cost?
Pricing is largely based on the number of users you have. We offer different user type options like guest users, account users, account admins and system admins to ensure you're only paying for the features your users need. We also support monthly active user models as well as total user models based on which is more economical for your use case.
Total cost is made up of a monthly license fee that includes a certain number of users (can be a combination of multiple types and models) and per-user overage fees that tier down with scale. Finally there is a one-time setup fee that is based on the scope of your integration plans and setup/on-boarding requirements.
Our minimum monthly license fee is $300/mo. Schedule A Demo to get a custom quote!
How do I embed Design Huddle on my website?
Use the Design Huddle API and JavaScript SDK to create a custom integration no matter what platform you're using. For very basic integrations, you only need to be able to place JavaScript and HTML on your page, no backend coding required! For deeper integrations, piggyback Design Huddle authentication on top of your own using our OAuth2 workflows and easily map User IDs between systems.
In addition to embedding the design & video editor, you may also want to embed the built-in template selection page and/or the projects page (shows a user their previously customized designs) as iframes. All embedded interfaces are themed based on your brand colors to match seamlessly with your desktop or mobile website. Or leverage our APIs to build your own interface instead, including mapping design & video templates to your product catalog.
Do you support mobile?
The embeddable editor provides a customized experience for mobile web, supporting basic template customization workflows like text updates and image placement. The editor can be embedded into a native app with a WebView.
Do you offer support?
Design Huddle offers first class support to all of our clients. In addition to email support, there are custom support packages available for purchase depending on your needs. Design Huddle also offers consultative professional services for clients looking into large scale integrations with the product.